If you run a fascia and soffit installation company in Kent, you might be unsure where to start when it comes to marketing. There is a lot of marketing advice that you can use to ensure that you get the customers that you need. Most of the marketing will be focused on your local market.
Get Your Fascias and Soffits Installation Company Internet Ready
The first step you should take when marketing your fascias and soffits installers Kent company is ensuring an online presence. Setting up a website is the best place to start. You do not have to have an intricate website as a simple website with information about your company and a blog will be enough.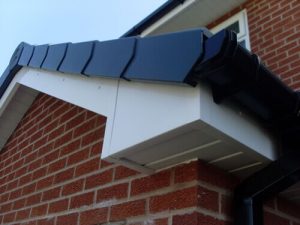 However, you should not stop at your website. You also need to ensure that your business is promoted online through various channels. A good local SEO strategy is important as it will provide you with local exposure and more visibility.
You should start by opening a Google My Business account. This will place your business on Google maps and help people find you on the search engines. You also need to place your business on relevant online directories. This will boost your SEO and ensure that more people are able to find your business.
Answer Questions
You know that customers in Kent have a lot of questions and you need to address some of them online. This is the reason why you need to have a blog attached to your website. You can answer the common questions that people have about the work you do.
Not only will you provide valuable information about fascias and soffits when you do this, but you are also showcasing your expertise. When you provide information to people without any ulterior motive, they will trust you more. Good content will also improve your credibility which is vital if you want to get business.
Show Your Work in Kent Portfolio
Photos of work you have done within Kent in the past must be part of your website. It is recommended that you have a section of your website dedicated to your work portfolio. The pictures that you have should be of the highest possible quality which means you might have to invest in a better camera.
When showing your work, you should have before and after pictures. This will give people a better idea of what you are able to do. It is recommended that you have pictures of the different types of fascias and soffits that you install.
Something that you might want to include in your portfolio is images of you completing the work. These images will tell your potential customers a bit about how you work and what they could expect. It is important that you highlight how safely you work and include timelines to show the speed of your work.
When it comes to advertising your Kent based facias and soffits business, you need to start with your website. You also need to optimise it for local SEO. This will ensure that people in your area are able to find your business. Showcasing your previous work will also help convert website visitors into leads.