With businesses entering the technology space and as more and more businesses rely on technology to run, smaller and medium businesses are finding the need to outsource their IT support. This is especially true in Kent with so many businesses without the large-scale budget or resources to handle it in-house. However, despite the demand, one of the biggest things IT support companies fail at is marketing their business properly. In this article, we will discuss some of the strategies for an IT support company in Kent to utilise.
1. Building a Brand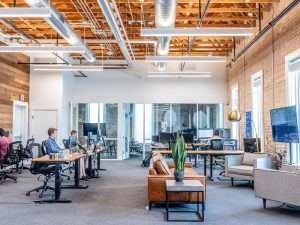 For one, you want to ensure that you are building a brand that allows you to effectively communicate to your audience what it is you do. Building a brand is a must when you are looking to compete in a highly competitive marketplace. There are many other IT support companies in Kent competing for the same business you are. Because of this, you want to ensure that your brand is strong enough to be recognised. Likewise, you want it to be seen as the market leader. Strong branding can effectively communicate what you do to your audience and help you establish a footing in the competitive landscape.
2. Increase Brand Recognition
Your goal should be to maximise brand recognition within the marketplace. You want to do things that establish your brand as the market leader. Thus, you should be positioning your business as an authority within the local marketplace. This means hosting seminars, webinars, and other educational opportunities to not only help your prospective customers but to position your business as an authority in the space.
3. Utilise Social Media
Not only are customers regularly using social media, but businesses are, as well. Because of this, you should be actively engaging with your audience on social media. You also want to be posting a lot of your articles and other high-quality content across all social media pages. Social media is one of the best tools you can use to market a technology business like IT support. You will be able to leverage effective social media platforms like LinkedIn which every business uses. This can provide you with a unique platform to reach a wide yet targeted audience.
4. Content Marketing
As mentioned, you should be engaging in a lot of content marketing as an IT support company. You want to position your business as an authority figure and the best way to do this is by effectively showcasing your expertise through content marketing. You should make a concerted effort to not only write high-quality articles but also to leverage the power of video marketing with your content marketing efforts. To get the best results out of your content marketing efforts, you will want to target specific keywords and key phrases people use when they are searching for IT help.
5. Email Lists
As an IT company, you want to create an email list that allows you to effectively market on an ongoing basis to your target customers. You can create a weekly newsletter that prospective customers can sign-up for which will deliver them highly educational and useful content to their email inbox. This can be a very effective way to get warm leads and turn them into eventual customers for your IT support business.
As you can see, there is a lot that you can do to effectively market your IT support business in Kent. You want to position your business as an authority in the space and you want to increase your brand's exposure and boost your reputation across the marketplace. All of these things will help you grow your business and dominate the local market.