Welcome to the Chartered Institute of Marketing – Kent Branch
The branch is run by a committee of volunteers who organise events aimed at giving you an insight into marketing experts experiences and knowledge. Plus, an opportunity to exchange ideas and views with like minded local professionals.
Why not get more involved with the CIM Kent branch…
If you are an experienced marketeer and want to give something back to the profession, or new to marketing and want valuable experience to add to your CPD hours, you can join our committee and gain valuable experience.
The branch also offers membership, by signing up and becoming a "Friend of the Kent Branch of the Charted Institute of Marketing" you will gain the following benefits:
Notification of branch events
Quarterly editions Kent Branch News, the newsletter of the Kent
Branch of the Chartered Institute of Marketing
Priority booking to the Annual Marketing Lecture.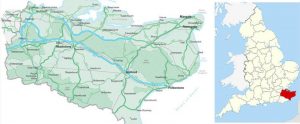 We look forward to meeting you at our next event. Feel free to contact us if you have any questions.
About the Chartered Institute of Marketing
We are a community of Professionals, dedicated to raising the profile of, and standards in, marketing. CIM has 60,000 members – one third of whom live, work or study in the S East.
Membership of CIM is open to anyone with an interest in Marketing – the Annual fee for Professional membership up to MCIM level in the UK is £125. Membership grades denote your level of Marketing expertise, in terms of your Professional qualifications and practical experience. Professional Member grades are Affiliate (Professional), Associate (ACIM), Member (MCIM) and Fellow (FCIM). Those working towards CIM qualifications are an Affiliate Member (studying).
Around 3000 CIM members are Chartered Marketers. To qualify as a Chartered Marketer you must:
Be a full member (MCIM) or Fellow (FCIM)
Hold the CIM PostGrad Diploma
Have completed 2 consecutive years of Continuing Professional Development (CPD)
Membership of CIM brings you closer to the marketing community in your local area. You can keep abreast of the latest industry happenings with Marketing Business (CIMs magazine), the Information & library service, CIM website and regular events & speakers.
Additional benefits include a careers service, information & advice and negotiated 'deals'. Most CIM events are created, planned and hosted by teams of volunteers (known collectively as branches). Contributing to a branch is a great way to grow friendships, develop skills and have fun!